National Library Week: Libraries Connect
April 3-9, 2022
During National Library Week, April 3-9, we encourage all community members to visit the library or explore our website to access services and programs. We offer a wide array of online resources that are available at the library and from the comfort of your home, including a variety of adult and children's programming, research databases and assistance, curbside pickup and personalized reading suggestions, and eMedia resources such as WCDPL OverDrive, hoopla, Flipster, and Tumblebooks.
National Library Week is a time to highlight the essential role libraries, librarians, and library workers play in transforming lives and strengthening communities. The theme for this year's National Library Week is "Connect with Your Library," which promotes the idea that libraries are places to get connected to technology by using Wi-Fi, computers, and other resources. Libraries also offer opportunities to connect with media, programs, ideas, and classes, in addition to books. Most importantly, libraries connect communities to each other.
WCDPL is celebrating this National Library Week on social media. Follow WCDPL on Facebook, Twitter, and Instagram to hear from patrons about why they love their library, explore different services you can use, learn more about new additions to the collection, participate in giveaways, and more. You can also support your library and show appreciation for the library's role in your life by visiting a WCDPL location near you and using the hashtags #NationalLibraryWeek and #wcdpl.
Check out how we're celebrating National Library Week and Ohio Library Week below!
---
Sunday, April 3
Celebrate National Library Week with us! This week, you'll be hearing from patrons about why they love their library, exploring different services WCDPL offers, learning about new additions to our collection, and taking part in a giveaway. Simply follow us here or on our other social media platforms to get involved!
This year's theme for National Library Week is Connect With Your Library, which promotes the idea that libraries are places to get connected to technology, community, and resources.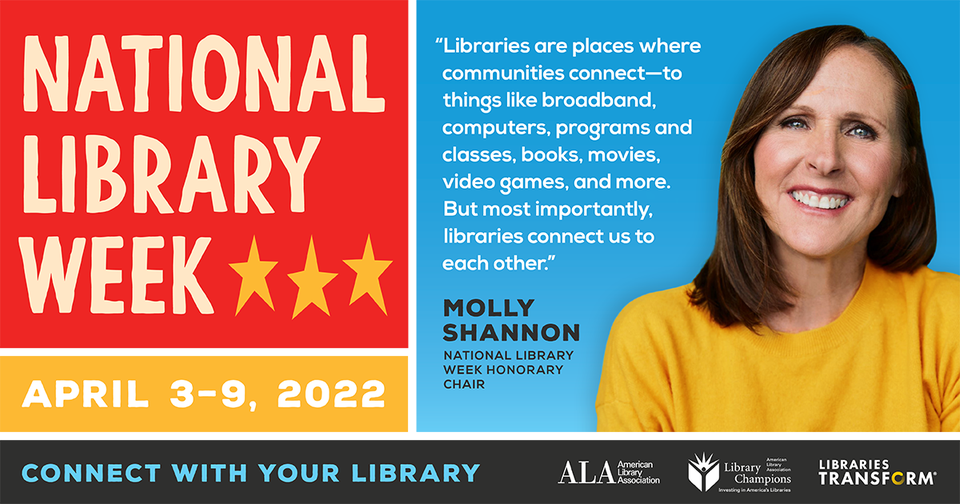 Monday, April 4
Early Literacy at the Library
There are so many ways your little ones can get involved at the library! We have early literacy programs like the 1000 Books Before Kindergarten Reading Challenge and the Dolly Parton's Imagination Library that will help gets kids reading at an early age. Alongside programming like our Paws for Reading and Family Storytime every week, these opportunities will help to inspire a love of reading from a young age!
Learn more about early literacy opportunities
https://wcdpl.org/early-literacy
Register for early literacy programming
https://wcdpl.libcal.com/calendar/Events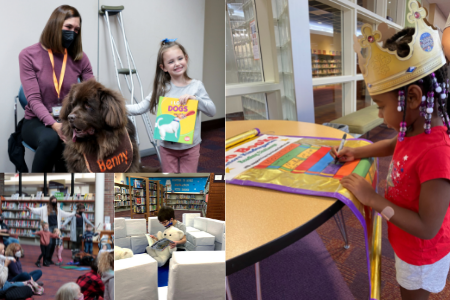 New Addition to Our Collection: The Seed Library
Do you have a green thumb? We have something new at the library just for you! The newest addition to our collection opened today: visit our Seed Library on the second floor of the Bowling Green Library!
The Seed Library is a self-service collection of seeds that you can donate or take from for your plant-growing and gardening needs. You can both donate seeds and take seeds from this community seed library.
Learn more about our new Seed Library
https://wcdpl.org/seed-library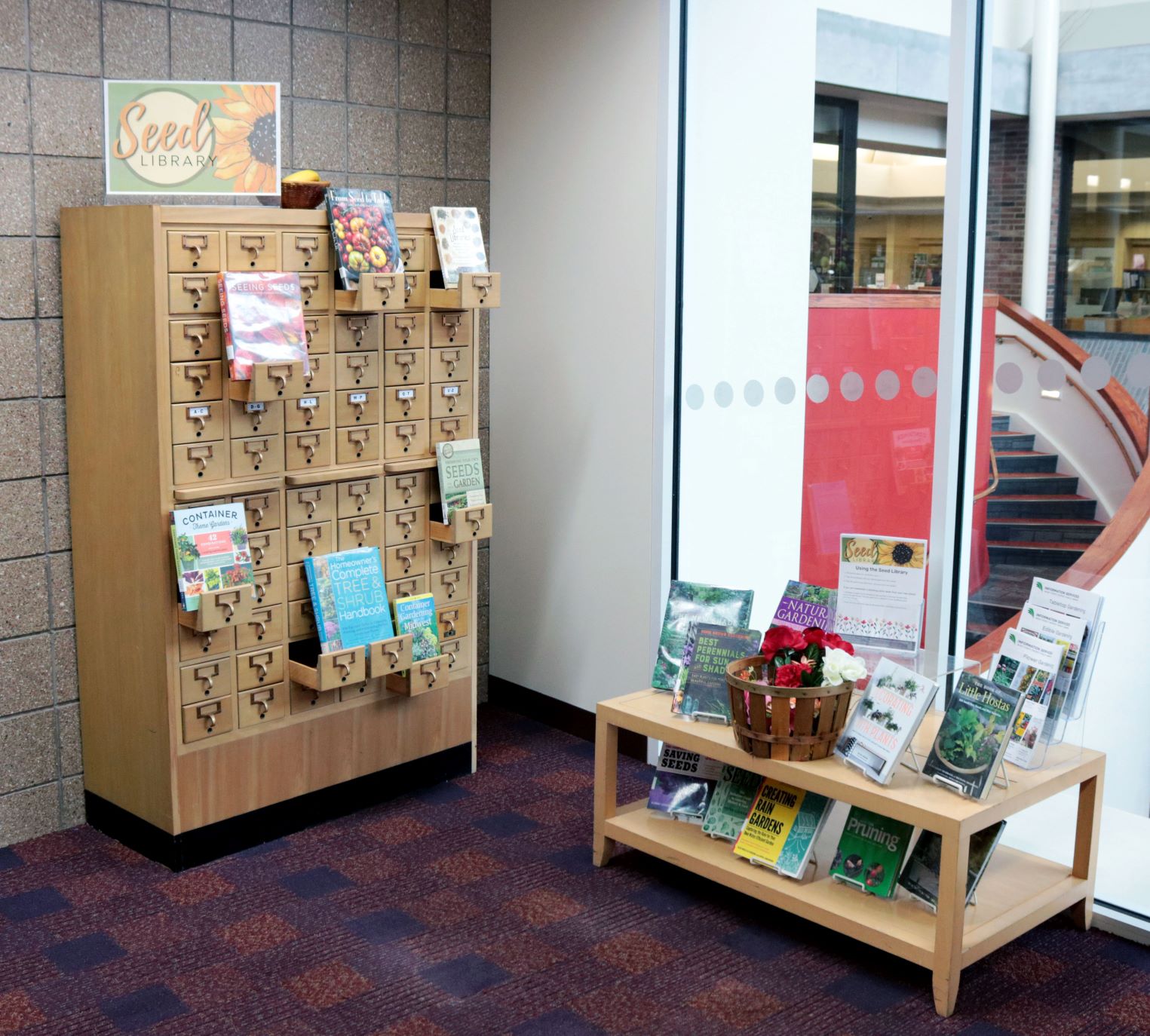 The Big Library Read
Connect with readers around the world by joining us in the #biglibraryread! This year's title is "Music Is History" by Questlove. You can borrow it without any waitlists or holds now on WCDPL OverDrive.
Start reading here
https://wcdpl.overdrive.com/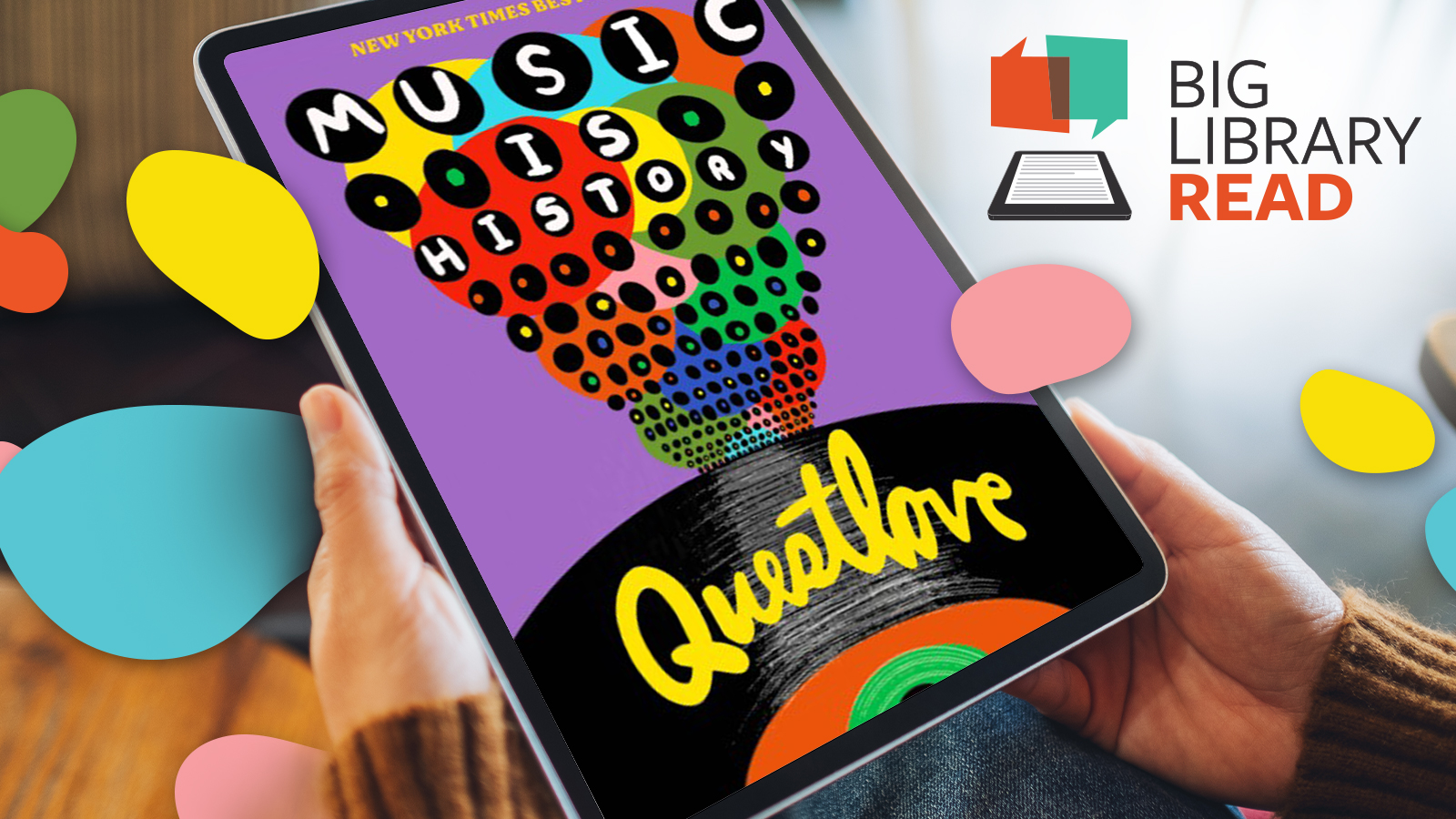 Tuesday, April 5
Giveaway
We hosted a giveaway for a WCDPL goodie bag; here's what people had to say about why they love their library:
I love having a such a wonderful place to do my work. The study tables by the windows are calming. The library is one of the few places where it is safe for all to exist. - Lindsay

What's not to love about our library? The great collection of books, media, puzzles, magazines and more, both physical and digital. The great staff. A comfortable and quiet place to read. Fun and educational children's programs. The new easy hold pickup system. And fun featured book displays. - Stacy

My toddler begs for the library every day. He loves that he can play with trains or construction trucks then immediately after read a stack of books about them. The children's staff even remember his name when he comes by which makes him feel special and loved. Our library has some of the best people in the world working there. We're lucky to have them. - Melody

Your collection and the access you provide is a close second to your wonderful hard-working staff. - Trinidad

The digital collections! Anything you could possibly want to read at your fingertips. It's incredible. - Kristen

We check out a lot of movies from the library and like that they can be out for 7 days. - Jeffrey

I feel like the staff at the library understands why books, access to education and community ought to be free or inexpensive. When we all can learn we all can connect better with the people and the world around us. Also...that seed library though... talk about grass-roots. Incredible  - Bea

My toddler loves going to the library to hang out in the children's area. The staff always make us feel welcome! Also love that you can check out fun yard games and telescopes too! - Julia

I love taking my kids to the library but also utilize the online collection constantly! It is a wonderful place and resource! - Heather

Why I love WCDPL as an acrostic:

Weekends can feel long for my kids, but the
Children's librarians never
Disappoint! They
Plan awesome activities and crafts for the kids all year long and I can tell that they all
Love what they do! - Angela

 

I love WCDPL because of the children's place. I've felt at home with the children's librarians for more than 10 years now, and they are now fantastic mentors for my niece in the same way they were for me. - Scarlet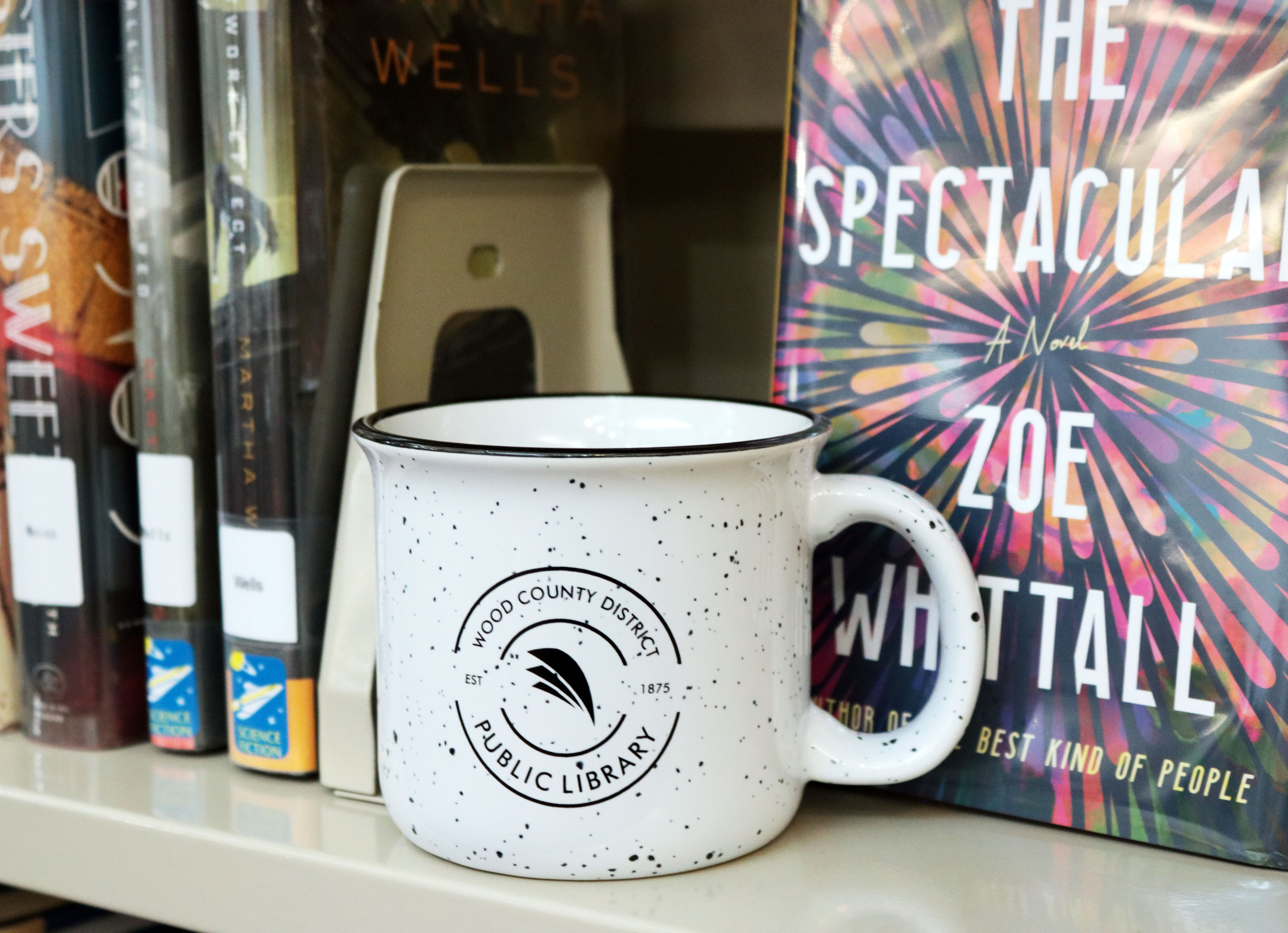 Resources at the Library
From career development to research databases to local history, we have plenty of resources at the library for you to explore!
Our Local History Collection houses photos, documents, and other historical records both in the library and online. ➡️ https://wcdpl.org/LocalHistory
If you're searching for a new job or want to brush up on your skills, resources like LinkedIn Learning are perfect for you. ➡️ https://wcdpl.org/linkedin-learning
For crafting guides, learning a new language, home improvement how-tos, and reference materials, check out our research databases. ➡️ https://wcdpl.org/reference
Looking for something new to read? Our librarians have just the thing with new suggestions for kids and adults. ➡️ https://wcdpl.org/reading-suggestions-adults
Wednesday, April 6
Ohio Library Council Legislative Day
We were in Columbus with other libraries from Senate District 2 at Ohio Library Council Legislative Day! Thank you Theresa Gavarone for visiting with representatives from our libraries to discuss the importance of Ohio libraries!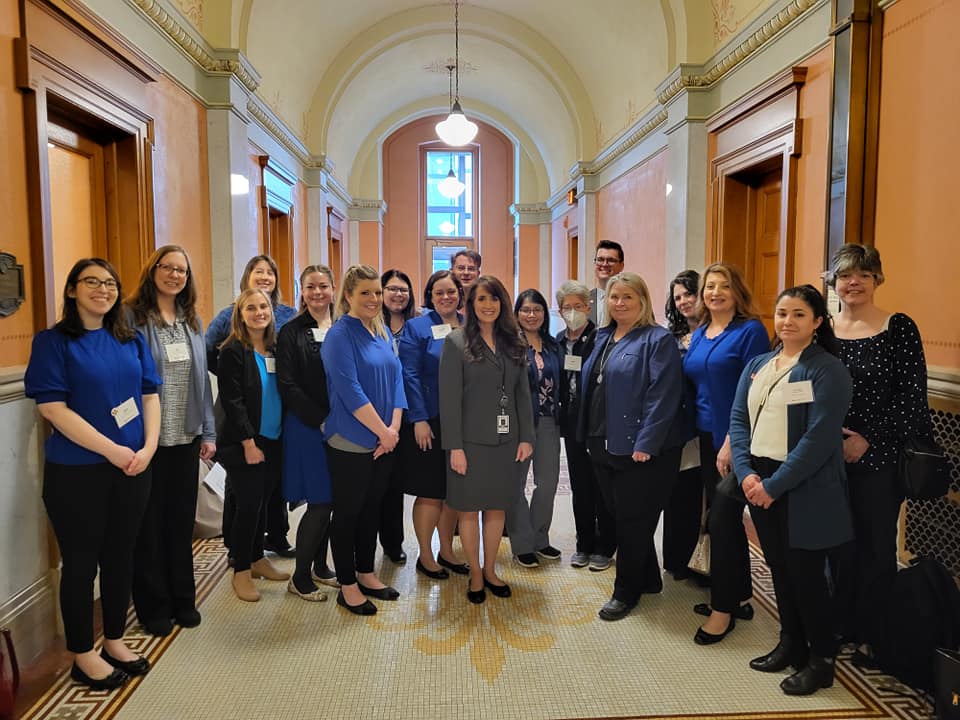 Thursday, April 7
Library of Things
Your library has books and so much more! If you haven't checked out our Library of Things yet, this National Library Week is the perfect time. We have technology, games, kits, and more!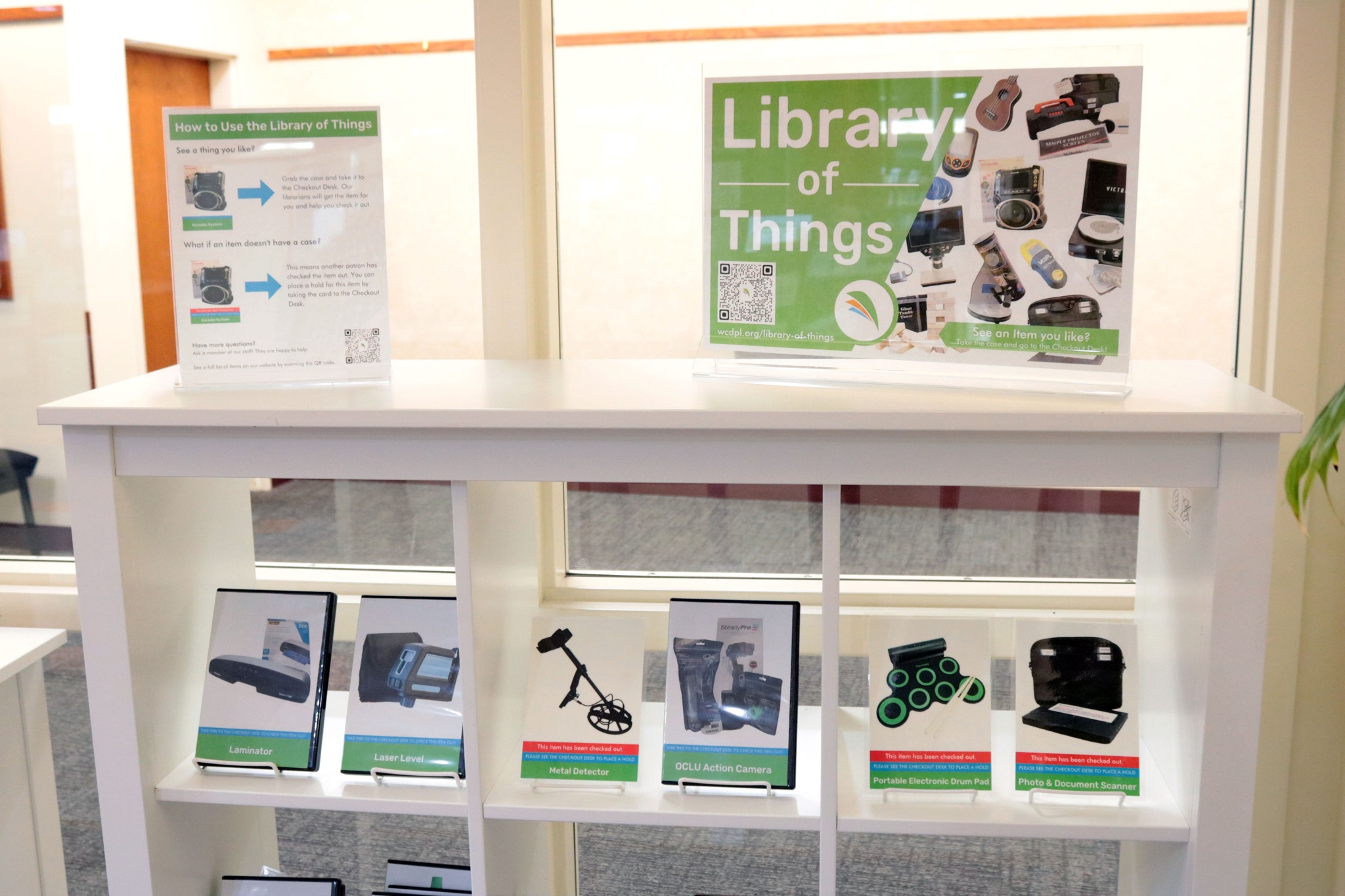 Testimonial
Why do our patrons love their library? There are plenty of reasons!
From Carol Sawyer of Bowling Green:
I love our library! I use the facility a couple of times a week to use the computer and to pick up books I have requested. The Bowling Green branch is an asset to the community. I will be especially happy when the library brings back the cookie exchange at Christmas time; I have been involved in it before, and there's such creativity from all involved! Every employee is exceptionally helpful, too. Many thanks for all the library does!
Outreach & Bookmobile Services - Home Delivery
Access the library from the comfort of your home with home delivery! This is a service for patrons in the city of Bowling Green, the village of Walbridge, and our service district where items are delivered right to your door; ideal for patrons who are unable to leave their home or who prefer not to. You can request specific items or ask Lauren and Rachel, our Bookmobile & Outreach staff, to recommend items.