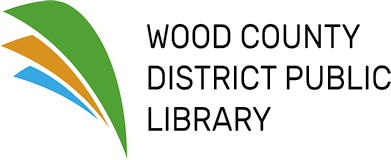 ---
Youth Book Groups
Pizza and Pages Book Group
Pizza and Pages is open to all area 6th-8th grade students.
Our next meeting is Tuesday, January 15th, at 2:30pm at the Bowling Green Middle School Media Center. Our theme is "Superheroes" and we are reading:
Sidekicked by John David Anderson
Almost Super by Marion Jensen
School for Sidekicks by Kelly McCullough
Books are available to check out in the Children's Place!
Upcoming Meetings:
February 12th: Tony Diterlizzi
The Search for Wondla by Tony DiTerlizzi
The Spiderwick Chronicles by Tony DiTerlizzi and Holly Black
March 19th: Mysteries
Book Scavenger by Jennifer C Bertman
The Shadow Cipher by Laura Ruby
Murder is Bad Manners by Robin Stevens
April 16th: Library Books
Ink and Bone by Rachel Caine
Ban This Book by Alan Gratz
The Librarian of Auschwitz by Antonio Iturbe
The Grimm Legacy by Polly Shulman
May 14th: Dystopias
The List by Patricia Forde
Life As We Knew It by Sarah Beth Pfeffer
The Rule of One by Ashley and Leslie Saunders
---
Source URL: https://wcdpl.org/content/book-groups-kids
Links
[1] https://www.addtoany.com/share#url=https%3A%2F%2Fwcdpl.org%2Fcontent%2Fbook-groups-kids&title=Youth%20Book%20Groups
[2] https://wcdpl.org/sites/default/files/Pizza%20and%20Pages%20titles%20Spring%202019_1.pdf