We chose our winners! Many, many thanks to Kathy East for leading us, and for the 21 students and community members who showed up to help debate!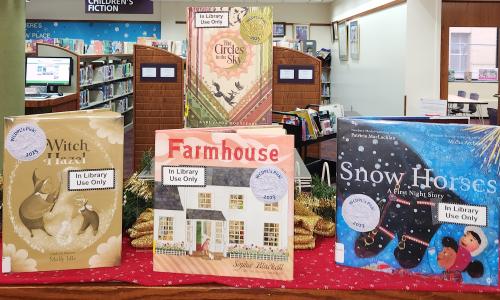 WINNER: The Circles in the Sky, illustrated by Karl James Mountford
HONORS:
Witch Hazel, illustrated by Molly Idle
Farmhouse, illustrated by Sophie Blackall
Snow Horses, illustrated by Micha Archer
Please join us Monday, January 30, at 9:00am for a Watch Party, or tune into the livestream from your own home here.