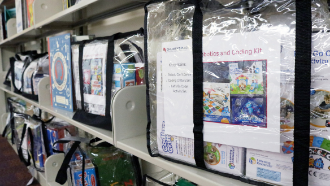 New STEM Kits Available at the Children's Place
Our Children's Place has new STEM Kits available! Kids can learn about the human body, robotics & coding, animals, trucks & tools, emotions & empathy, and so much more with our hands-on kits. Kits are available at both Bowling Green and Walbridge.
To see what's available to checkout at either location, call (419) 352-8253 or visit our catalog.