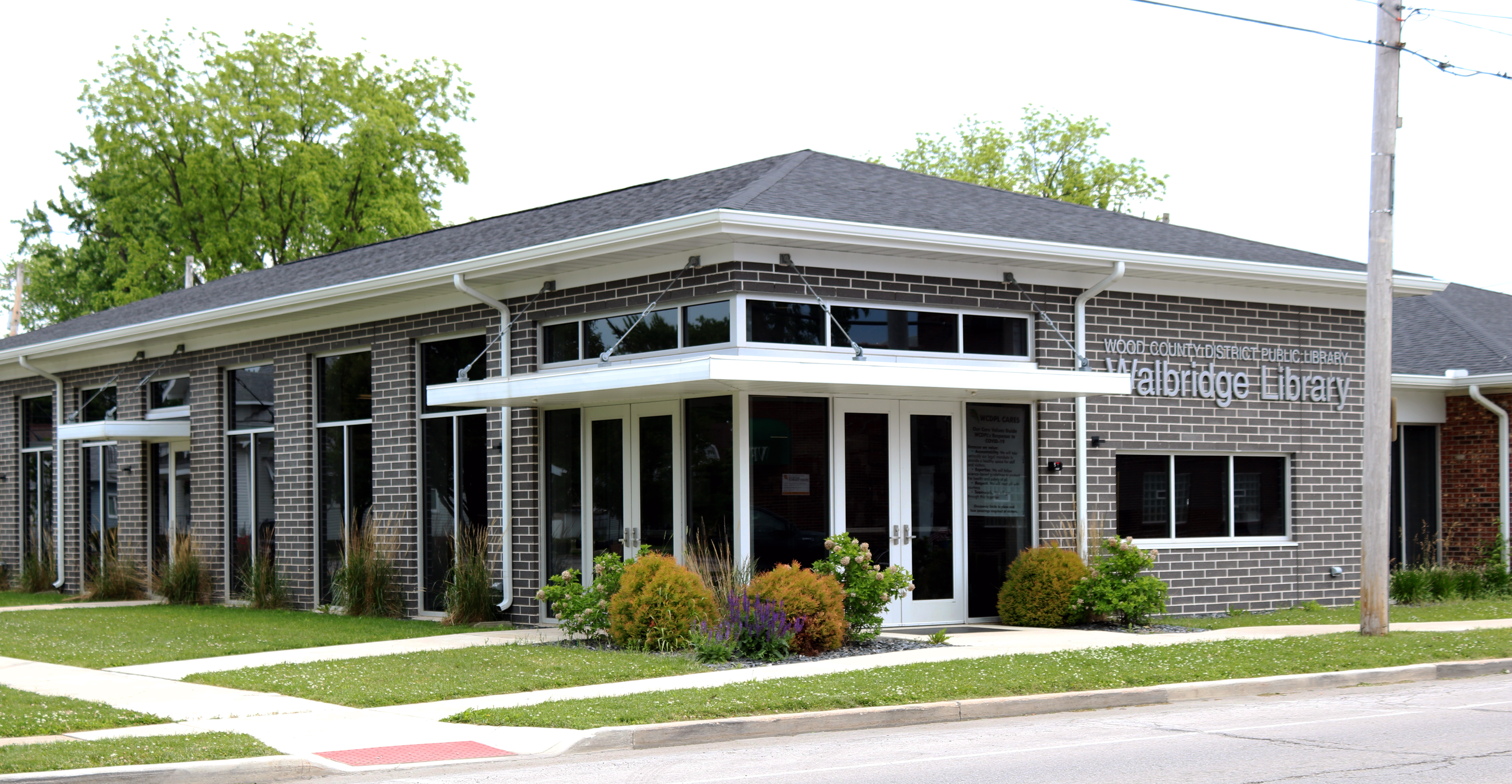 Visit WCDPL's Walbridge location! You'll find:
A dedicated meeting room with a catering kitchen, and wide-screen, internet-connected monitors.
Expanded computer stations, with new software for creative and educational use, and a new 3-D printer.
ADA restrooms.
A walk-up book-drop on the south side of the building.
A mural composed of old photographs which helps depict the village's history.
The Owl's Nest tree in the Children's area that honors the village's first name.
Familiar and friendly library staff eager to share the library with you.
Walbridge Library
108 North Main Street
Walbridge, Ohio 43465
(419) 666-9900