The Children's Place
The Children's Place provides an active, kid-friendly learning environment for the whole family with a varied collection of materials and opportunities for creation, interaction, and play. Parents and caregivers will find comfortable seating to share stories with young readers. Young children through tweens can explore all that our Children's Place has to offer. Our friendly, professional staff are easily available to help answer questions, make book recommendations, and offer assistance with technology.
Top to bottom: Amy Raymond, Beth Helms, Maria Simon, Bailee Sigman, Ali Hultz, Cassie Greenlee
A wide variety of programs are available each month, including weekly storytimes for both babies and toddlers, as well as preschoolers, no registration required. The Children's Place also provides resources and services for parents and educators, including private tutor rooms, early literacy kits, Ellison die cut machines, teacher request forms, learning tablets, parenting and family literacy resources, and more.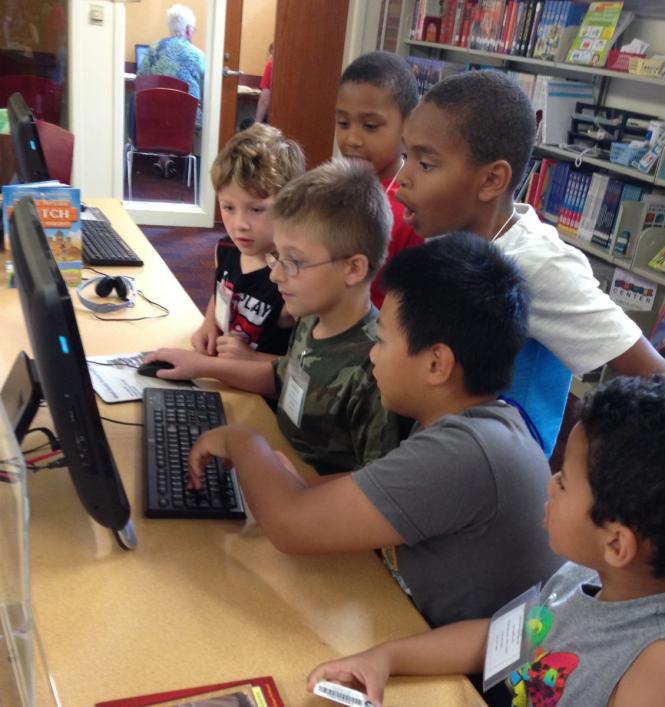 The Teen Space
The Teen Space is located adjacent to the Children's Place and houses a large collection of young adult fiction, graphic novels, and movies. Computer stations are available as well as comfortable seating for middle and high school-aged youth.